Whispering Wise Rattery

located on beautiful vancouver Island, BC, Canada
This rattery is dedicated to the memory of two
of the most amazing rats that I have ever known.
Unfortunately these rats have left us for rainbow
bridge but I am currently working on a new
strain of rats. At this time I am breeding many
coat colours of rex's(blue, cocoa, agouti, black) and
I am building my breeding stock as we speak.
At the moment I have a double rex, a blue
standard, a cocoa, a blue hooded rex, a siamese, a
himilayan dumbo and a dumbo husky. I am
getting in some manx and a silver satin soon. I will
be getting more breeding stock in as time goes
on. If you are interested in any of these please
e-mail me. I do ship and may have what you are
looking for in the near future I will put you
on waitlist and you will get your pick on a first come
first serve basis.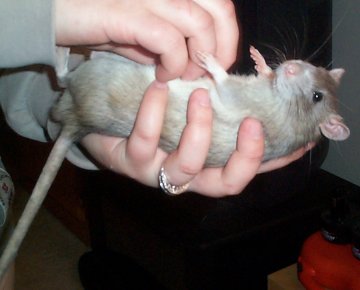 BUILT ON TRUST
Current Does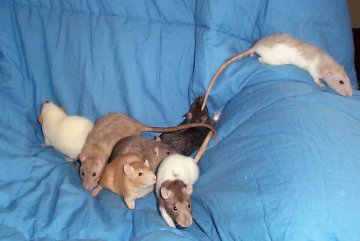 Current Bucks